Grabango Recognized by DataBird Business Journal
Grabango is Among Best Companies for Women & Diversity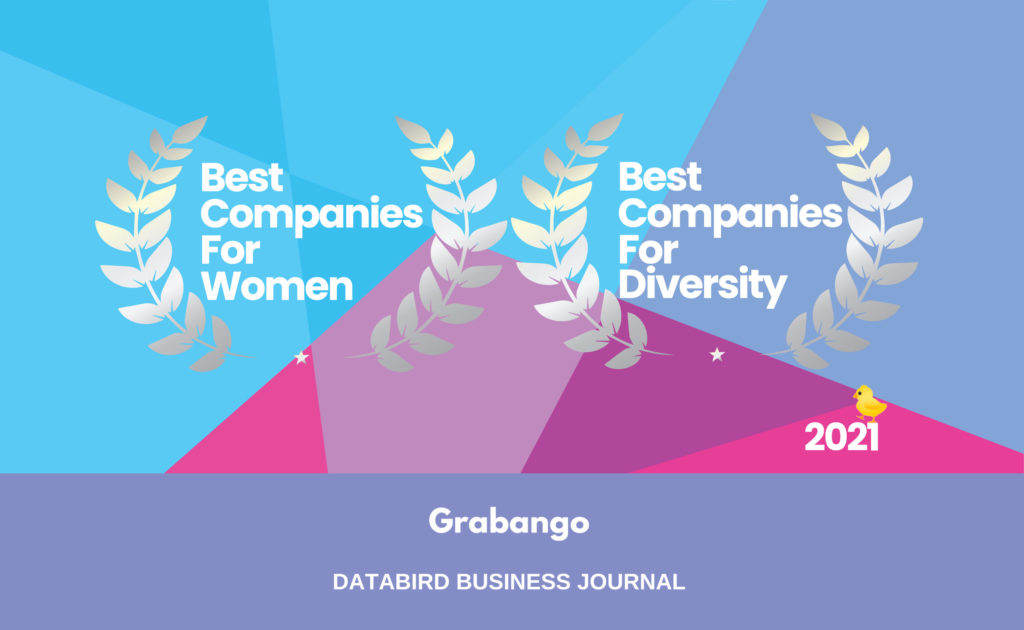 Grabango is honored to be recognized as one of the Best Companies for Women, and separately, Best Companies for Diversity in 2021 by Databird Business Journal, a publication that supports entrepreneurs. The annual lists spotlight companies that share Databird's mission of creating a just and sustainable world.
The rankings are based on first-person employee feedback reported in Databird's anonymous Employee Surveys on workplace culture. The goal is to see what engagement employees receive and which environments are most effective.
"We are proud of the diverse and talented team that makes up Grabango," said Saralynn Malott, SVP of People Operations at Grabango. "Both awards are a testament to our company's top priority: our people. The awards recognize the effort we invest every day into fostering an environment that welcomes all and makes Grabango an employer of choice for everyone."
"At Grabango, we see that a broader diversity of background leads to a broader diversity of thought," said Will Glaser, the company's CEO. "It starts with having a diverse workforce, but all team members must also feel comfortable contributing the full range of their talents in order for us to fulfill our potential."
Ten companies were selected as finalists for each award. To learn more about Databird Business Journal, visit www.databirdjournal.com.
Interested in joining the Grabango team? We'd love to hear from you. See a list of our open positions at www.grabango.com/jobs.