Eliminate Lines and Save People Time
Imagine there were no checkout lines and you could use a store like it was your personal pantry.
Scroll
What is Grabango?
Grabango is a free service offered by grocery and convenience stores. Grabango allows shoppers to skip the checkout line and simply walk out after scanning the code in their Grabango app.
It's Fast.
Grabango takes a tenth the time of conventional checkout.
It's Free.
Download the app for your Android or Apple phone.
It's Easy.
Nothing new to learn and no barcodes to struggle with.
Adults spend 32.89 days of their lives waiting in grocery store lines.
Rediscover the joy of shopping.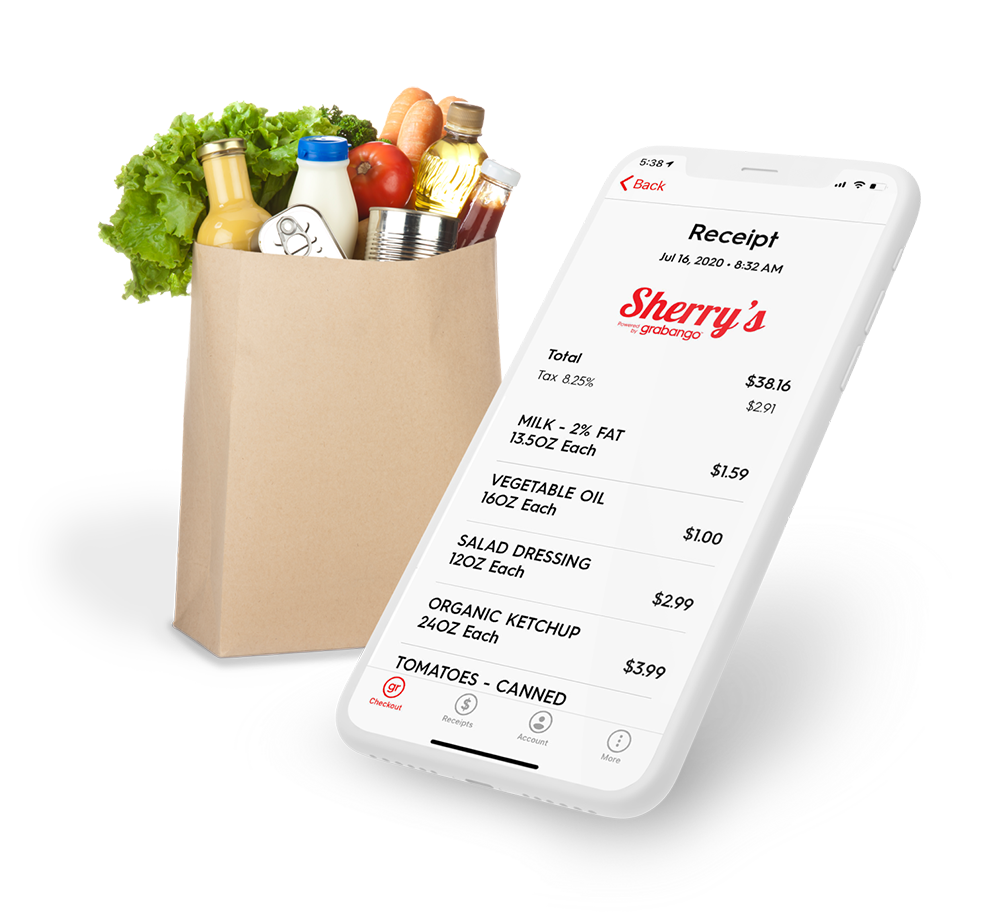 Grab.
Shop as you normally do. The system automatically adds up your items.
Go.
Scan the code in your Grabango app on your way out.
Get on with your day.
Reclaim your time; the receipt arrives in your app.
Learn more
What shoppers are saying.
I love the ability to skip the checkout line without putting any efforts into my shopping experience. I only take my phone out to scan one barcode from the app to checkout. That is amazing!! It saves time by not having to scan each item and I am able to go on with my day. This needs to be implemented in every store.
yournicagirl, App Store
yournicagirl, App Store
Easy as 1,2,3! I love Grabango!!! As I walk past the people standing in line, they feel the breeze! Grabango is the definition of shopping with ease!
ChingoooOn, App Store
ChingoooOn, App Store
Super quick and easy!! I walked in with my 4-year-old in a rush and thankfully I was able to get in and out without having to wait in line. I just opened up my app, scanned the QR code and walked right out!!
GioEdu, App Store
GioEdu, App Store
An award-winning experience.