Grabango Named to CB Insights' "Top Retail Tech Companies" List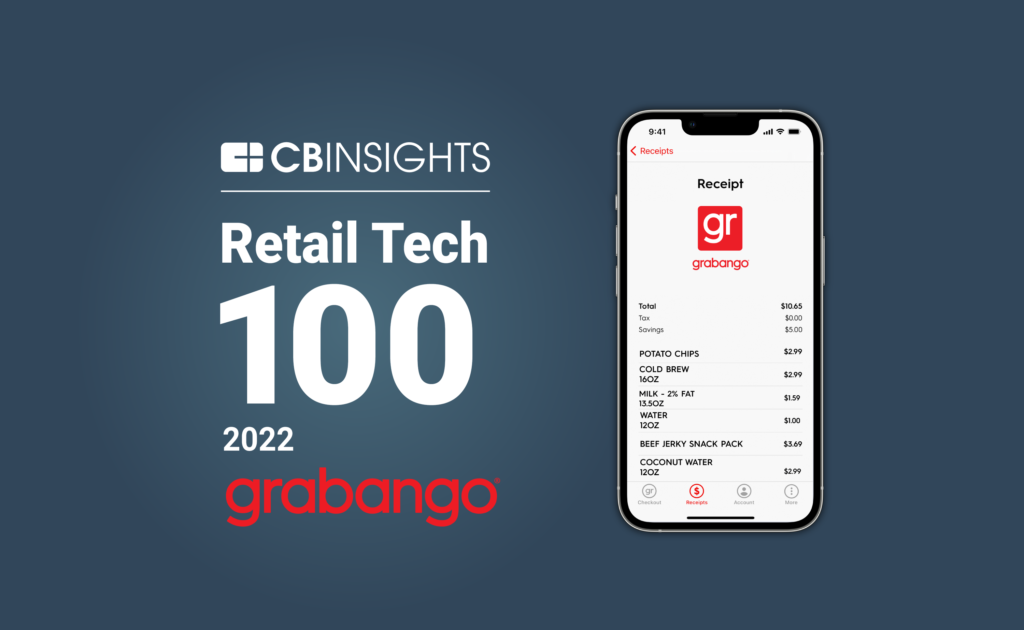 Grabango was named to CB Insights' Retail Tech 100 list for 2022, which recognizes the industry's most promising technology companies reimagining the retail experience. This is the fourth consecutive year that Grabango has been recognized by the business analytics platform.
This year's winning companies are from 19 countries and work across hyper-personalized shopping, blockchain-powered commerce, autonomous delivery and virtual shopping. Selected from a broad pool of candidates, Grabango is honored to be recognized as a retail innovation leader for our work in checkout-free shopping.
Grabango's mission since 2016 has always been to eliminate lines and save people time by bringing its checkout-free technology to where people already shop.
Retailers nationwide are recognizing the benefit of Grabango's checkout-free technology and to date, Grabango is engaged with twent-five stores across the US, all with excellent customer satisfaction.
"By almost any measure, this has been a breakout year for retail tech. We've seen skyrocketing funding across the industry, powering companies involved in every aspect of retail from instant grocery delivery to supply chain technology," said Brian Lee, SVP of CB Insights' Intelligence Unit. "In 2021 alone, these 100 companies raised $13.1B in funding, an incredibly impressive feat. As the retail landscape evolves, we're excited to see how the companies on the Retail Tech 100 continue to revolutionize how consumers shop."
Through an evidence-based approach, the CB Insights research team selected the Retail Tech 100 from a pool of over 7,000 companies, including applicants and nominees. Selection was based on factors including patent activity, business relations, investor profiles, news sentiment analysis, proprietary Mosaic Scores, market potential, competitive landscape, team strength, and tech novelty. The Mosaic Score, based on CB Insights' algorithm, measures the overall health and growth potential of private companies to help predict a company's momentum.