A Transformative Milestone for Retail
The first existing store, retrofitted with checkout-free technology, opens today.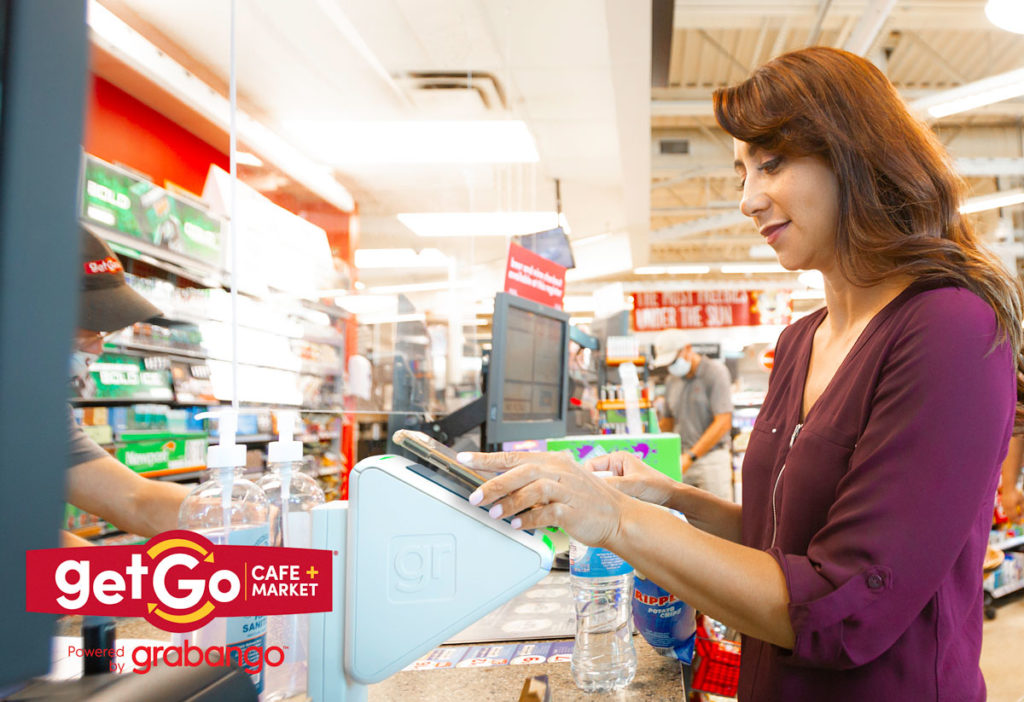 Today, for the first time, shoppers in a U.S. city can go to a store they already love, take items, and leave without checking out. This is not a proof of concept or demo store; this is the first store truly retrofitted with checkout-free technology that's now available to the public. I'm thrilled to announce that this is a sign of what's to come.
After undergoing a period in which only staffers were able to use and test out the technology, the Giant Eagle GetGo store in the Pittsburgh area now allows its everyday visitors to shop without checkout, marking a significant milestone for American consumers, and for our company. Grabango had its beginnings in much the same way Pandora did: as a few pages of notes scribbled on a yellow pad in my living room. Since that humble beginning, we've been awarded dozens of patents, raised over $30 million in venture funding, and built an incredible team of professionals determined to ease the shopping experience for everyone.
Unlike Amazon Go, a small chain of new stores in a few cities, Grabango uses very different technology that allows large scale store chains to become checkout-free. We also let anyone in — those who want the ease of the Grabango checkout-free experience and those who want to continue to pay the traditional way. In fact, the retrofit was completed without ever closing the store or turning away a single shopper from this high-volume business.
The chance to skip checkout is particularly important at this time. The cash register area is considered "the most dangerous place in the grocery store" during COVID-19, according to a CNN report.
While the lack of lines is the big change consumers will notice right away, people who work in the retail industry are equally excited for other features of Grabango that distinguish us from any competitors. For starters, we did not change any merchandising — meaning all the same items remain available for sale in the same places on the same shelves. We also make it possible for stores to change their "endcaps," the featured items you see at the end of an aisle, without any hassle.
Keeping what you like
How does Grabango work? The simple answer is through overhead sensors and machine learning. We don't put any sensors at eye level, underfoot, or in the shelving (and so avoid the pitfalls of being "prohibitively expensive"). Our system is placed entirely out of your way. And if you realize you have something you don't want, you can even put it back on the wrong shelf, just as people do all the time; our system won't charge you.
When you leave a Grabango-enabled store, you get billed automatically through the app. At first, this might be a little disorienting — much like the first time you rode in an Uber or Lyft. You think, "Wasn't I supposed to do something?" But you'll get used to it quickly — in no small part because the "missing" step was the annoying one. According to a Forrester survey, 77% of U.S. shoppers were dissatisfied with the lines at checkout. The study observed that short lines are more important to shoppers than store location, basket pricing, or product variety.
The technology we've designed is a win-win for everyone. By cutting back on losses from human error and increasing throughput, stores grow their profits. We also expect that this technology will help reduce the number of food deserts in the U.S. by helping leaders of supermarket chains ensure the stability of stores in underserved areas.
The industry Silicon Valley forgot
I started Grabango as I began to realize that the in-store shopping experience was largely ignored by leading technology creators — despite the fact that just about everyone is bothered by the status quo.
Yes, online grocery ordering and delivery have taken off during the COVID-19 pandemic. But even at their peak, they covered a small slice of the market. And according to Bloomberg, the online grocery market is returning to lower levels seen back in March. Quite simply, "Americans, it turns out, would rather visit a store than buy food online."
Meanwhile, self-checkout stations aren't providing adequate convenience or safety during the pandemic. And while they were meant to help speed up the process, they've largely been a flop. MIT Sloan found that they don't boost productivity and often don't work well. Checkout-free is what's needed.
Every day, an estimated 32 million people head to the grocery store. We see Grabango as the perfect example of how technology can improve life for everyone, for free — not just those with more means.
That brings us to what lies ahead. Grabango is on its way to more stores across the country, large and small. We are rapidly scaling with a number of major brands. We'll also soon make it work for those who pay for their groceries with cash or Electronic Benefit Transfer (EBT) cards. No one should have to wait for every item to be manually scanned by hand.
But today marks the biggest step. The checkout-free experience is now a reality in a regular store. Everything ahead will build on this foundation. As each new store adds Grabango technology, it changes the competitive landscape. Shoppers and retailers alike prefer the elimination of lines and saving of time. So much so that one Grabango-enabled store in a neighborhood forces the others to follow suit or be left struggling to compete. All stores will soon enter this new era.
It's our hope that, before too long, people will see waiting in line at the grocery store as so last century.