The time for checkout-free technology is now
A Case Study of Grabango's Partnership with Giant Eagle & GetGo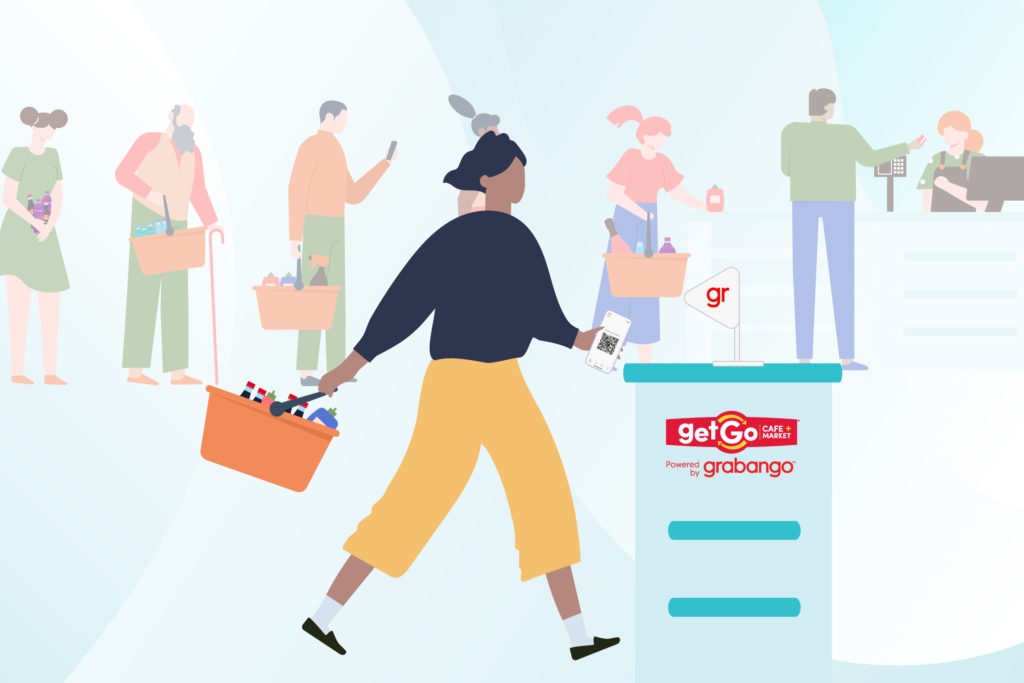 Quick Facts
Client: Giant Eagle
Location: Pittsburgh, PA
SKUs: 16,790 SKUs
Size: 3,000 sq ft
Grabango Launch: September 1, 2020
Giant Eagle Inc is a multi-billion dollar regional supermarket chain that operates hundreds of grocery and convenience stores in Ohio, Pennsylvania, West Virginia, Maryland and Indiana. The company was seeking innovative ways to better serve its shoppers.
The Challenge: According to a study by Forrester Research, the biggest complaint of most shoppers is waiting in line. This can lead to lost sales and loss of shopper loyalty. Giant Eagle wanted to proactively address this challenge and find the right technology partner to delight their customers.
The Solution: Giant Eagle called on Grabango, the leader in retrofitting checkout-free technology into existing retail stores, to improve their shoppers' experience and save them time. The partnership was announced in July 2019, and the first store launch was at a GetGo convenience store in September 2020 in Pittsburgh, Pennsylvania. It remains the only retrofit autonomous checkout store operating in the world today. The installation required no interruption to store operations, and utilizes the existing planogram, merchandising, and GetGo loyalty program. With Grabango, there are no turnstiles, so there are no intimidating barriers to shoppers entering the store. All visitors remain welcome to shop at GetGo.
"At GetGo, we know our customers want to get in, get out, and get going. With Grabango, they can do exactly that – grab the fresh food, snacks, and drinks they need to power through the day and do it faster by skipping the line with Grabango's frictionless technology." – Rug Phatak, Sr. Director of Marketing & Chief of Staff at GetGo.
The GetGo store is 3,000 sq ft, includes 16,790 UPCs and uses Grabango's patented system to track all items in the store. There is no individual item scanning and no waiting in line. Shoppers simply grab what they need, skip the line, and receive a receipt through their Grabango app after they leave. The Grabango service is available 24/7.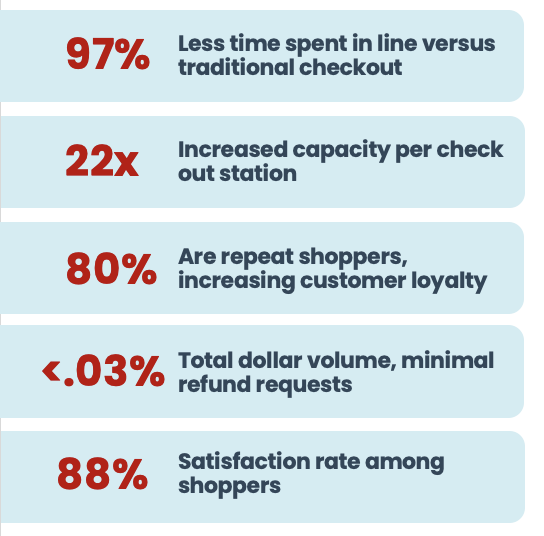 The Results: Shoppers have overwhelmingly embraced the Grabango checkout-free experience, with a majority saying they will shop more often at GetGo now that Grabango is available there. During peak hours, a shopper now spends 97% less time at checkout than a legacy shopper before Grabango. And since over 80% of visits are repeat visits, it is clear that Grabango has incredible stickiness, drives loyalty, and delivers a delightful customer experience.
"We built Grabango knowing that shopping would be better without the lines. Now in stores, it's fantastic how many people have made us a natural part of their everyday routine. It's gratifying to see that when you make something better, adoption happens quickly. We're seeing it flourish at Giant Eagle." – Will Glaser, CEO at Grabango.
Want to see how Grabango can help your customers? Email us at info@grabango.com to schedule a demo today.