Grabango users overwhelmingly embrace the benefit of checkout-free shopping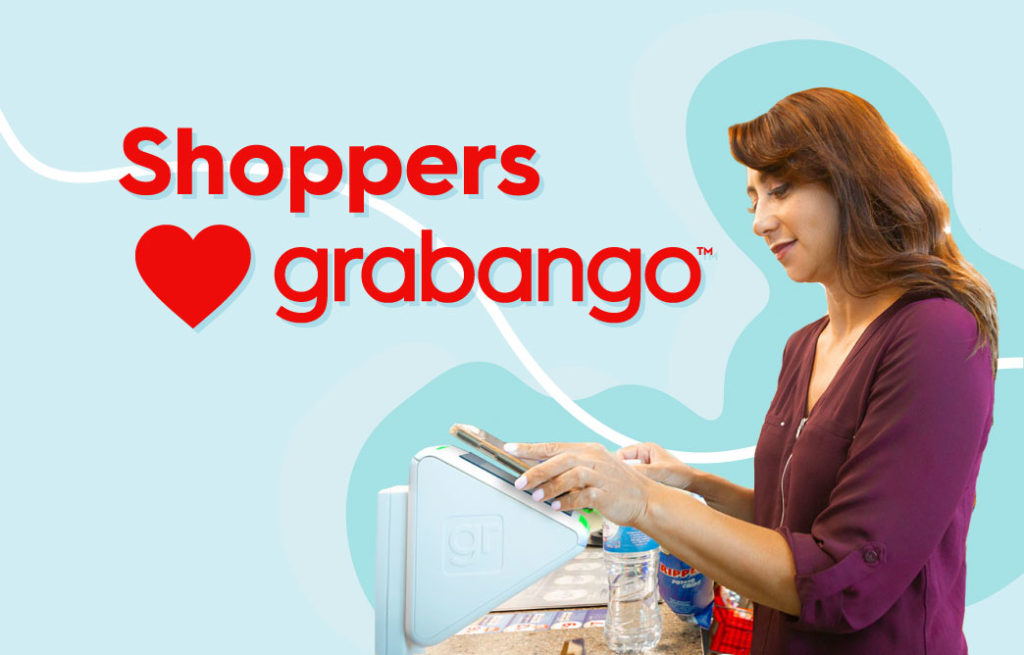 Big, bold technological advancements have long captured our imagination and excited us for the future. But as Steve Jobs once said, "Customers don't measure you on how hard you tried. They measure you on what you deliver." That future is no longer just a promise. At Grabango, we are excited to be delivering a checkout-free experience that shoppers love.
As the only checkout-free company in commercial service with an existing retail partner, we are proud to share consumer feedback and usage statistics that demonstrate the increasing demand for checkout-free service. We are also excited to share the incredibly strong stickiness of Grabango among early adopters and the overwhelmingly positive experience they reported. We analyzed data from the GetGo in Pittsburgh, Pennsylvania, including an independent customer survey of shoppers who have used Grabango since launch in September 2020.
The initial demographics of Grabango shoppers show that checkout-free technology is broadly appealing, with 58% of users being age 45 or older. The benefit of skipping the line is compelling to busy shoppers of all ages, and the experience is designed to be easy for anyone. One App Store review reads: "I am an 89-year-old woman who loves convenience stores but hates lines… The app was easy to install and quick to set up. Most importantly, it was easy for an old fart [sic] like me to figure out… Grabango is a fantastic app that should've been invented years ago."
Almost as varied as the ages of Grabango shoppers is their occupation. Grabango shoppers include healthcare workers, students, construction workers, retirees, and delivery drivers, among many others. Unsurprisingly, we found that the majority live within 10 miles of the GetGo location, with over half shopping there several times per month. For most, it is near their place of work or a location they frequent often (such as a child's school or sports practice). Grabango shoppers equally cite "it's faster than waiting in line" and "it seems like interesting technology" as the main reasons why they initially tried Grabango. Few technologies are compelling enough to make people want to spend more, but 63% of users say they will shop at this GetGo more often now that Grabango is available.
And once they try Grabango, there's no going back! Over 80% of visits are repeat visits, with 45% of those being a 10th visit or higher. According to another App Store review, one shopper says, "From now on, I will be using Grabango to get everything I need from GetGo, and it's clear whenever I use the app I surely won't be waiting in line or making myself late to class." During peak hours, a Grabango shopper spends just 1.3 seconds checking out, which is 97% less time than a traditional shopper without the app. Based on these results, it's clear that Grabango is delivering on our promise to eliminate lines and save people time.
According to the survey, shoppers gave the Grabango experience an outstanding score of 8.8 out of 10 (10 being "Awesome"). Further, four out of five users said they would recommend Grabango to a friend or family member. These results are in line with feedback in the Apple App Store where the Grabango App boasts a 4.9 rating and the Google Play Store where the Grabango App has a perfect 5.0 rating.
In addition to delighting shoppers with the checkout-free experience, Grabango maintains an ultra-high reliability system. Revenue accuracy of Grabango checkouts has stayed on target since launch, and refund requests are less than 0.03% of total dollar volume. The Grabango technology is performing as expected and delivering flawlessly for shoppers.
This is just the beginning. Stay tuned as we announce more stores with more partners. Our reach is growing fast as we fulfill our mission to eliminate lines and save people time from coast-to-coast.
---