Get a Free Coffee with Grabango & GetGo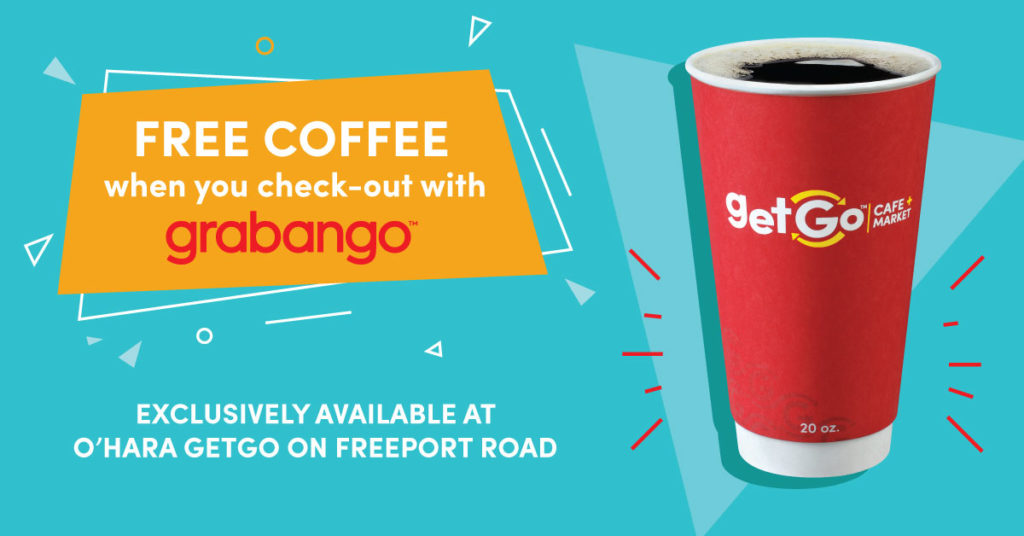 It's FREEbruary! This month, we are celebrating the partnership between Grabango and GetGo by offering a FREE coffee when you buy another item and use the Grabango App to checkout. Get your fix at the O'Hara GetGo Gas Station & Cafe on Freeport Road in Pittsburgh, PA, near the Waterworks shopping center.
Grabango lets you skip the line and save time with just a tap! No code needed, the Grabango App is free in the Apple App Store or Google Play store.
Once you're at GetGo, shop as you normally would, grab your free any-size coffee, and check out with the Grabango App. That's it! Have questions? Learn more about Grabango on our website. Offer ends February 28th.