At the Intersection of Tech, Business & Impact
Insights from Will Glaser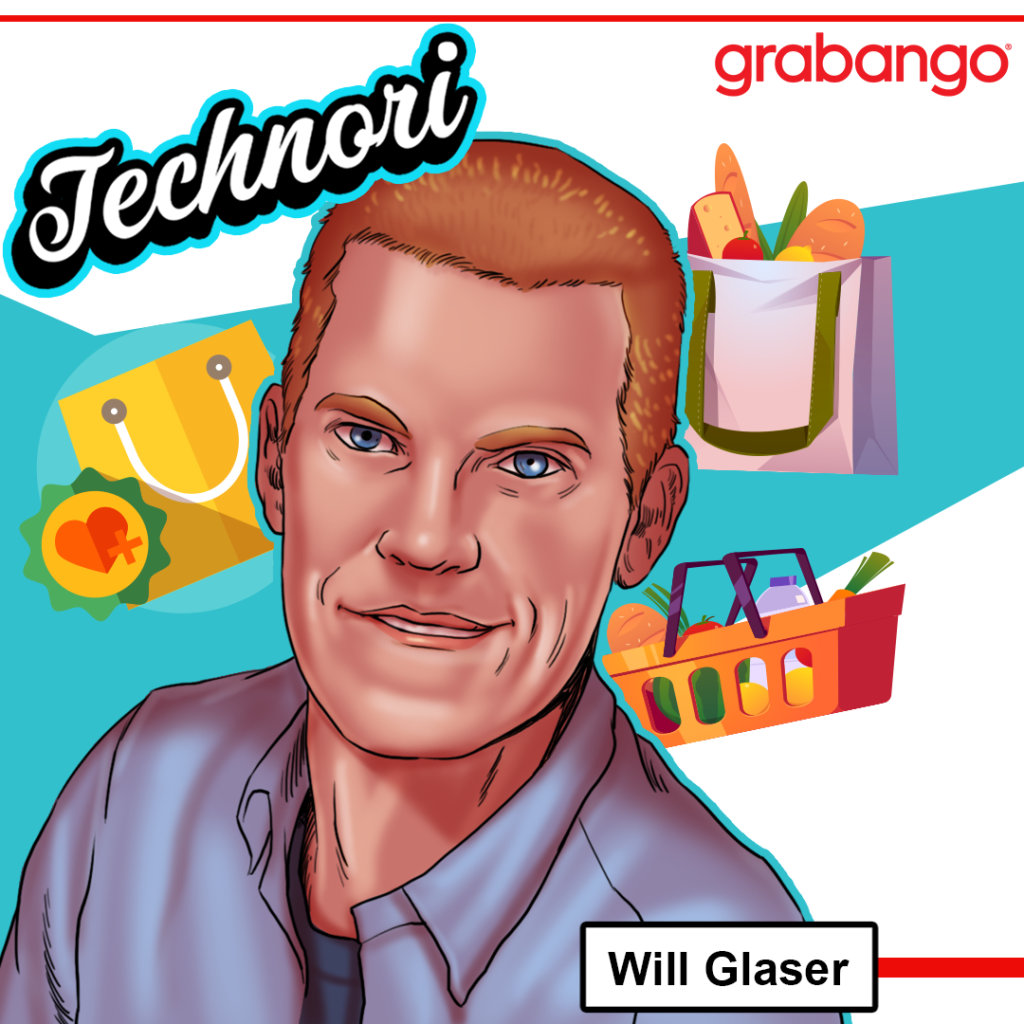 Founder and CEO Will Glaser recently joined the Technori podcast to discuss Grabango's genesis and share his philosophies as a serial entrepreneur. Here's a snapshot of his conversation with host Scott Kitun.
Will's Silicon Valley Roots: A passion for solving impactful problems
Born and raised in Berkeley, California, Will graduated from Cornell University with a rare triple major in Computer Science, Mathematics and Physics. His focus has always been "the three-way intersection" between cutting-edge technology, societal impact, and business value creation. Coupled with his passion for problem-solving, this led him to create companies that tackle consumer pain points head-on like Pandora Media and now, Grabango.
Grabango's Genesis: At the intersection of tech, business and impact
At the time of Grabango's inception, Will was following conversations about driverless cars and the technology behind them, specifically, computer vision. Recognizing the significance the 2020's would hold as the first decade where computers can see, he asked himself, "What else is computer vision good for?" He landed on shopping, and thus began the Grabango journey.
Today, Grabango is on a mission to eliminate lines and save people time with a superior shopper experience. By using advanced computer vision and machine learning algorithms to understand what's in a store and where every item is, Grabango knows who to charge for what purchase. As Scott puts it, Grabango is "is setting a new expectation" for the in-store shopper.
Will envisions a day when lines are a thing of the past. In this not-so-distant, frictionless future, shoppers' experience with checkout-free technology inherently aligns with the simplicity of how it should have always been.
Podcast Takeaways: A Founder's Ethos
In the episode, Will shares insights for fellow founders, including his ethos as a repeat founder. From his perspective, it's important for founders and entrepreneurs to remember:
The best startups live at the intersection of tech, business and impact.
The secret to a startup's success is execution, and execution is all about the team.
No one individual is the most important member of the team; everyone is the most important member of the team.
For more insights, listen to the conversation between Will and Scott here: https://technori.com/2021/12/21070-will-glaser/fiske/.